It's 2021… we made it!  Hello, and welcome Episode 22 of This Little Light Of Mine.  My name is James Powell and I'm glad that you're able to join me for today's story episode, 'Validate me'.
It feels good to be here and to share more of an upbeat and lighter story episode with you today.  And that's what this episode is all about, validation and feeling good.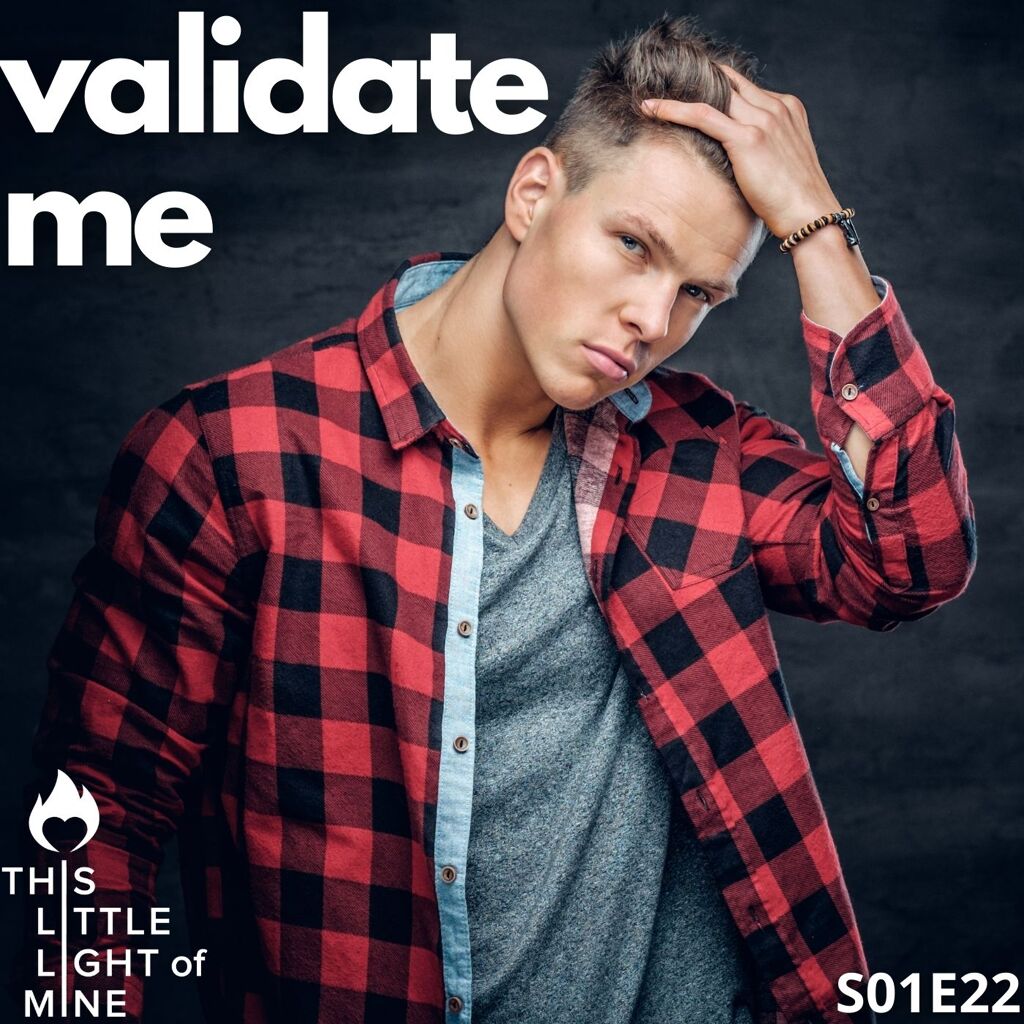 Before we hop into today's episode, I want to share some authentic validation to some of the loving humans who have helped me through the last few weeks.
Lynn – thank you for your friendship and for all your loving advice, encouragement and podcast recommendations.  Your gentle nudges always seem to come at the right time and mean so much to me, because you mean so much to me.
Ken Reid in Sydney, Australia – thank you for your new friendship, your powerful conversations and for all the work that you do helping gay men around the world understand how they can be living examples of self-love, authenticity and connection.
John/Victor/Abby/AJ/Kelly/EZZIE/Ally and all of my Wednesday night crew – thank you for teaching me the actual meaning of 'church'.  Your love, encouragement, and community is exactly what we need more of in our world.  John, thank you for your vision and for including me.
Kimberley – thank you for seeing me and for sharing your words of encouragement and love.  I can't wait to share a warm drink face-to-face someday soon.
Mom & Dad – thank you for your openness, your vulnerability and for being on this journey with me.  I'm proud to be your son and to know that our story and relationship continues to grow and evolve.
In today's story episode I'm shedding many of the awkward, scared, small and unwanted masks of my school years.  This period of my life is my coming out and reinvention.   And man, did it ever feel good!
Transformational time of firsts
My university years were some of the best years of my life.  I was finally on my own two feet and at 19 had managed to find a full-time job I loved, was enrolled full-time in the top university in the country, was VP Finance of our student council, had a really good tight knit group of university friends.  This was a magical transformative time of firsts:
First drink: Having learned nothing about the devils' juice before arriving at university my mind was empty as I approached the bar during a frosh week pub night.  The only thing my mind could conjure up was 'this calls for a bud light', and that's how I placed my order.
First workout:  Being in a completely new environment helped me overcome my fear of anything sports or athletic related.  I learned how to use all the machine at the campus gyms and started trading in some of my "baby fat" for muscle.
First girlfriends:  During my first year of university, I continued to feel the pressure to be "straight".  That got dicey when having to plan at attend the campus "homo hops" that our student council organized. 
Checking all the boxes
I was checking all of the boxes.  The more important part was that I could measure my success against the friends that I had grown up with.  After years of feeling less than, being taunted for being gay and being told that I was a sinner,   I finally had proof that I was winning.  This was extremely important to me.
I started my career in advertising & marketing by chance.  I had a deal with my parents that they would fund half my university tuition as long as I found a way to put up my half first.  I knew that bagging groceries wasn't going to fund my half, so I needed a new plan.  Fortunately, the small suburb right outside of Toronto where we lived only had one "large" office tower.  I didn't really know what the company did, but I wrote a letter to the CEO and for some reason my letter was passed to the CMO who called me in for an interview while I was in my last year of high school.
Interview interruption
Little did I know this unheard-of telco was bidding for new wireless spectrum with hopes of launching a new national wireless company.  During my interview I was mortified when my pager went off.  The CMO looked at me and said, "let me see that".  I humbly grabbed my jacked and pulled out my pager and handed it over.  He was stunned and asked, "how many of you have these?".  I told him that most of the kids have these free pagers and a few of us had cell phones so that we could keep in touch.  His jaw dropped to the floor and he admitted that they hadn't factored students into their business plan; we've come a long way from 1995).  I can only imagine if I had told him the real reason that I had needed to get a cell phone was so that I could get the results of my HIV test without the clinic calling my family home phone.
They want me?!
The pride that I felt when I found out that they wanted me!  They wanted to give me the job.  I can still remember driving to that final interview where they let me know.  Killing Me Softly was playing on the radio and I felt like I was flying.  This first corporate job was a life changer for me.  I thrived in the values-based start-up culture.  I had a number of mentors, people who truly cared, took the time and took me under their wing.  My team members felt like the family I had always wanted.
Coming out at work
I still cringe at the memory of booking one-on-one 15-minute meetings with each of my marketing intelligence team members so that I could personally come out of the closet with each of them.  It was important that they knew the "real" me.  I had come out to my university friends the summer before and that gave me the confidence and assurance that I was loved… except for my girlfriend Julie.  That's not a conversation I ever want to have again.  I guess I deserved having her coffee thrown at me.
Ego, ego, ego
I also had no idea that my first job would launch a marketing & advertising career that would see me working in Canada, US, Hong Kong, Australia, South Africa, Kenya and Rajasthan and working on some of the most famous and infamous brands in the world… including strategy planning sessions in the dining room at the Playboy Mansion, in the back of SUVs with Richard Branson, and backstage at The Forum in LA, The Hollywood Bowl and Radio City Music Hall in NY. I even got to co-author a book and tour with Pam Anderson.
I drank in these ego-inflating experiences and they felt so good.  I was finally getting what I deserved and didn't want to stop.  After years of feeling less than, unworthy and unwanted this new drug was incredible.  I defined my worth by the sexiness of the role, the compensation, the budget I managed and the image my 'success' portrayed.  Nothing was ever enough, I always wanted more, and it could never come fast enough.  I approached each job like a sprint.  I would come in, surpass expectations, repeat, get bored and leave in search for something bigger.  I always had to be on the upswing. 
Work comes first
As the years went by, I became more cynical with my work, but I forced myself to keep pushing forward and to keep a smile glued on my face.  Even though I was disillusioned, work was always my number one priority.  Work came before friends, relationships, and especially before family. 
I remember one year my parents wanting to take me out for dinner for my birthday and I enraged that they "expected" me to leave work before 8PM.  I couldn't stop, I was enslaved, and this was how I defined myself.  I didn't want to be doing what I was doing but I kept stuffing those feelings down.  Work was another mask, another part of my illusion, another addiction, a socially acceptable addiction.
My first boyfriend
I met my first boyfriend Hugh while walking down the street one summer afternoon.  We both checked each other out and with the boldness of an 18-year-old I crossed the street to say hello and to give him my business card, ya, I was "that guy".
I can't remember much about our first few dates, but I do remember falling hard for him quite quickly.  He was an older guy, and he had a 'real job'. Hugh was a charmer from day one and he knew it.  He knew all the right things to say and had a confidence about him that I found very attractive. 
Behind the velvet rope
Being five years older than me, Hugh was much more experienced than me in almost every area, or so I thought.  He knew the right restaurants to be at, the right labels to wear, the right clubs to go to, the right friends to know, the right drugs to take and the list seemed to go on and on.  I was sucked in instantly.  After years of church programming to turn my back on all of these things I was now being invited in and escorted behind the velvet rope.
Being with Hugh could be overwhelming and even hurtful at times but I was happy to be on the fast track to being on the inside track.  I was an eager learner as he instructed me on things that I should never wear, never say or places that I should never go.  As I progressed through university, I was also slowly be moulded and groomed into how to be a stereotype of a successful "in-crowd" gay man.  It felt so good to finally be on the inside, to be accepted.
"The perfect wife"
As Hugh took me under his wing to transform me, I approached the relationship using the only relationship template that I knew, my Mom & Dad.  In my mind it was my job to stand next to Hugh, to support him, to listen to him, to love him and to take his direction.  I would write him notes of encouragement, tell him how much I loved him and would try as hard as I could to get him say no to his friends at least one night a week so that we could have some quality alone time together, but that wasn't who Hugh was.
After a few months, something inside of me snapped and I realized how toxic this relationship was, for me, and I broke up with him.  To my surprise the man who never really showed any true emotion started to sob and begged me not to leave him; I gave in.
Open relationships
The years went on, we moved in together, went on great vacations, had fancy dinners out, went to the best parties and did lots of party favors. I went along with it, and to be honest, had lots of fun too but then one day my world changed.  I was leaving for Hong Kong to start my final year of studies and right before I left Hugh casually mentioned
"Have fun babe and don't worry about sleeping with other guys while you're away, I know you need to have sex."
What did he mean?  Why was he telling me that?  We were committed.  We were exclusive.  We had even given each other commitment rings to show the world that we were in love.
Hugh could see that I was upset and started into an explanation that all successful gay relationships eventually open up and that this is the freedom that makes these relationships thrive and grow.  I couldn't believe what I was hearing.  This wasn't what I had signed up for.  I was hurt, angry and I was immediately jealous as my mind started to think about all the guys he would be sleeping with while I was away.  Hugh persisted explaining that gay relationships aren't like the heterosexual Christian relationships that I was used to and that with some experience I would realize that open relationships were a much better option.
Stuffing my emotions
Similar to my church upbringing I didn't use my voice and I used someone else's truth as my own.  I knew that this wasn't what I wanted but I stuffed those emotions down deep and let them fester.  Sadly, I took this lie about what makes a successful gay relationship forward for decades.  I allowed Hugh to define and place limits on what I thought were possible for commitment, intimacy and love in a gay relationship.  This not only hurt me, but also caused me to hurt many other men that I would date in the years after Hugh.
I was an expert at stuffing my emotions.  I did that at work.  I did that in relationships.  I wasn't talking to God.  Thank goodness I still had my hidden underground world that I could always escape to.  This addiction was my ultimate protector.  This underground world never let me down… for it always provided me with instant validation.
And that's all I was looking for, because that's all I thought I deserved.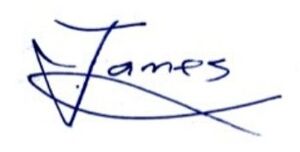 What about you?  Do you have an addiction to validation?
Moving away from home, leaving the shame-based teachings of my church and heading off to university gave me the gasp of fresh air that I had been desperate for, for years.
As I reflect back on this period of time it's incredible to see how fast I jumped at all of these opportunities.  I look back with awe and wonder at the cockiness, confidence and zest for life that I had.  To be honest, sometimes I wish I could steal some of that and bring that into present day.
I was on an ego upswing and after spending most of my life locked away in a closet of shame and self-hatred my new life of freedom was everything that I dreamed of, or so I thought.
Back at this time in my life I wasn't even conscious of the new double life that I had created.  I didn't see the all too familiar trap that I was sprinting towards.  I didn't see how my circumstances had changed but that I hadn't changed.
The intoxicating drug
External validation was the intoxicating drug that I used as a life support for my flat lining self-esteem.  And damn, that drug works great!  But what I didn't realize was how addictive it was.
Once I got a taste of positive external validation I couldn't stop.  I always needed more.  More money, more responsibility, more muscle, more approval, more power, more, more, more.
The other thing about this drug, you can't ever miss a dose, or the results can be disastrous.  Any form of disapproval, failure or questioning can lead to extreme side effects of shame, anxiety, depression, guilt or anger.
Constant need for more
When you miss a dose and encounter any of these side effects, you discover another challenge with external validation; you constantly need to increase your dosage.
Once you're hooked on external validation you continually need to up the ante.  It's a never ended binge of more and more and more.  There's always another high, a better job, a better relationship, a better vacation; there's always a next level that if you don't get there, means that you've failed.
What I didn't see at this point in my life was that nothing inside me had changed since my pre-university church days.  Outside things felt (and possibly looked better) but inside the anxiousness, loneliness and self-loathing continue to build.
Couldn't face myself
While sprinting towards all that made me look good, I couldn't dare go inside and take an honest inventory with my Knowing.
If I did, I would have seen that small unworthy, self-doubting, anxious, angry, lonely little boy sitting in the back corner of my closet of shame and self-hatred.  God, did I ever hate that kid.  He was pathetic and was no longer the real me.  He better stay in there and keep quiet.  The "new" me had life to live.
Back then I couldn't see that my ego high was my soul's cry.
Where are you with validation?
So, what about you?  Have you ever got hooked on external validation?  Are you crushed when you don't get the number of likes you NEED on Instagram?  Or what about feedback?  Are you able to accept honest feedback or do you need to surround yourself in an echo chamber of people that look like you, act like you and think like you?
On my healing and recovery journey I'm learning so much about self-esteem and have courtside seats to witnessing the devastating impact that developmental trauma can have on a human's self-worth and self-esteem. 
Healthy self-esteem
Healthy self-esteem is built on a solid foundation of safety, belonging, knowing and appreciating our unique characteristics and from developing a trust that we can handle what is in front of us. 
The level our self-esteem forms an infinite loop between how we act in the world.  When we have healthy self-esteem, we move forward making healthy actions and those healthy actions continue to reinforce and build our self-esteem.
Toxic self-esteem
Unfortunately, this infinite loop also works on the flip side.  When we have toxic self-esteem, we move forward with toxic actions, that may build our ego but can end up eroding our already fragile self-esteem.
When we focus exclusively on external validation in place of authentic self-love for who we really are toxic self-esteem takes hold and can show up as feelings of inadequacy, not being enough, guilt, inferiority, shame and little to no trust of ourselves.
Listening to the small child within
What may feel good and look good on the outside, on IG feeds, on LinkedIn profiles or at parties may actually be what is continuing to shame, silence and traumatize that small child deep down inside of you.
I'm learning that he's simply looking to be acknowledged, to be heard, to be known and to be loved.
Aren't we all?
Will you share This Little Light Of Mine?
Thank you so much for joining me today and before we go I want to remind you, that you are worthy.  Self-worth isn't dependant on anything.  Self-worth is your birthright.  It's who you are and every single one of us is worthy.  You are worthy of loving others.  You are worthy of being loved.
Because you are loved.
Will you help me share this message?  Who might benefit from this reminder?  Will you share This Little Light Of Mine with someone in your life?   One of the best ways to help share this message of inclusive love is by providing a rating and review on Apple Podcasts.  Will you write a review?  I'd love to hear from you.
And if you haven't joined our community on Instagram or Facebook, I'd invite you to visit @MyLightShinesBright and make sure to check out our Trauma Tuesday posts from December, January and February where we'll be focusing on self-esteem.
I'm looking forward to being with you in two-weeks' time with author Marc-Henri Sandoz Paradella to talk about his new book Toxic Jesus and his journey from Holy Shit to Spiritual Healing.
I'm really excited to share Marc-Henri's work and I want to give away a free copy of 'Toxic Jesus' to a listener of This Little Light Of Mine.  For your chance to win all you need to do is subscribe, rate and leave a review of This Little Light Of Mine on Apple Podcasts.  Next story episode I will choose one of the reviews and send you your very own copy of Toxic Jesus and the journey from Holy Shit to Spiritual Healing.
Until then, be safe and know that you are loved.