Raise a voice, hear it echo - with Dr. Mike Rosebush
Hello and welcome to This Little Light Of Mine, my name is James Powell and I'm so glad that you are able to join me for the second part of my conversation with Dr. Mike Rosebush.
In the first part of my conversation with Mike he shared the first part of what he describes as his most unusual gay Christian life.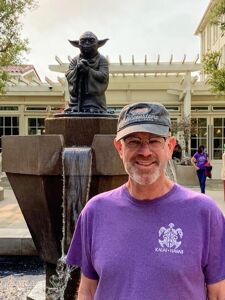 Here's a quick recap of what our very own 'gay Christian Yoda' shared with us in the first part of our conversation:
Mike shared about growing up in a hyper masculine environment with 'John Wayne' as a father
Being top of his class in the US Air Force Academy and straight but very homoerotic fantasies
speaking life, for the first time, at age 30, to a homosexual person, and realizing that he was a homosexual
Coming out while in the US Air Force
Coming out to his pregnant wife
Going into conversation therapy
Stumping his conversation therapist and becoming a conversion therapy dropout
Joining homosexuals anonymous
Starting as a VP with Focus on the Family
We left off our last episode with Mike discussing the political alignment between Focus on the Family and Republican Party and their objective to harm and hold back gay humans rights in America.
Now that we're all caught up, buckle your seatbelts for more of the most unusual gay Christian life of Mike Rosebush.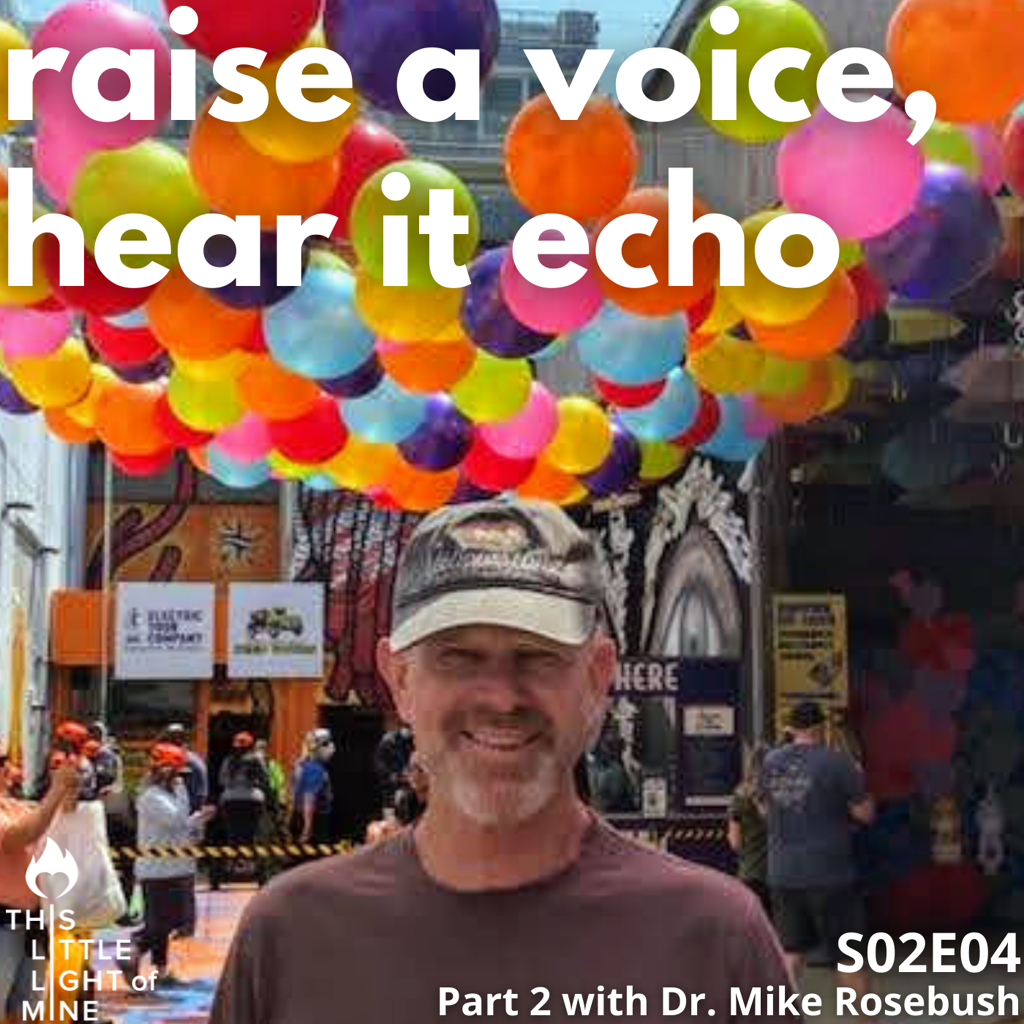 In today's episode Mike will share what happened when he came out while working as a VP at Focus on the Family, his role as a conversion therapist, outing himself again on a national ex-gay conference stage, going back into the closet, and what helped him to fully love and embrace all of who God made him to be.
And with that, here's part two of my conversation with Dr. Mike Rosebush.
So what did you think of our conversation with our very own gay Christian Yoda? I absolutely loved spending time with Mike, hearing his story, and being with his heart for love.
There were so many parts of Mike's story that blew me away. Hearing the many stages of Mike's coming out journey was both uncomfortable and comforting. It reminded me that once again, life is not binary and we don't experience this journey in a straight line (no pun intended).
You are designed to be fully alive
Connecting with Mike affirmed that we were designed to live and be fully alive. We were not created to be dead humans walking. The number one way that we start living, is when we are faithful to how we are each individually designed from love. Our coming out process is about being faithful, authentic, and loving to ourselves. The more that we do this with ourselves, the more we can share this faithfulness and love with others.
The power of being seen
Hearing Mike share his journey of coming out in a professional setting at 50 I was also reminded of the real power that coming out, when you feel safe, can bring. When Mike shared the words "me too" in a counselling session with another gay man, the transformational power of being seen was experienced for both of them.
I loved Mike's courage and vulnerability when he shared his truth about conversion therapy on stage during the ex-gay conference. "Your homosexuality can't be converted!"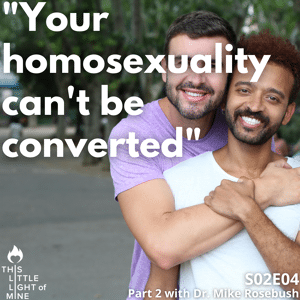 Pioneers like Mike, gave queer Christian like me the permission to acknowledge what I already knew inside. On that stage, so many years ago, he stopped the gaslighting and he did that by sharing his truth and love.
This is the real importance of pioneers, mentors, elders, and role models. They aren't just entertainers or friends who make us laugh or feel comfortable. They are humans who encourage us to grow. They take personal risk, they sometimes go against the grain, the can buck the system, but most important, they bring forward their truth. Mike Rosebush's life reminds us that the truth told in one generation will echo into the next and this is how love and truth changes our world.
This is our challenge today. What is the truth you want to stand up for and share with our world? How will you share that your sexuality, not matter the form, can never be broken, wrong, or sinful? How will you love more and share more of yourself with the world around you? How will you help the next generation know that you are needed, you are important, you are wanted, you are included, and you are loved?
We need you now. When you raise your voice, the world will hear your echo for generations to come.
Raise your voice, hear IT echo.
You are loved.