Wow… what a rollercoaster of year. As much as we love to pretend that we're in control of our lives, 2020 is definitely a year that proves that 'anything can happen'.
It isn't hard to look back on 2020 and say thank goodness this year is over! But have you also taken the opportunity to look at what you've learned about yourself in the past 12 months? How have you grown as a human in the last year? And maybe even go as far as to think about what's made you proud of YOU in 2020.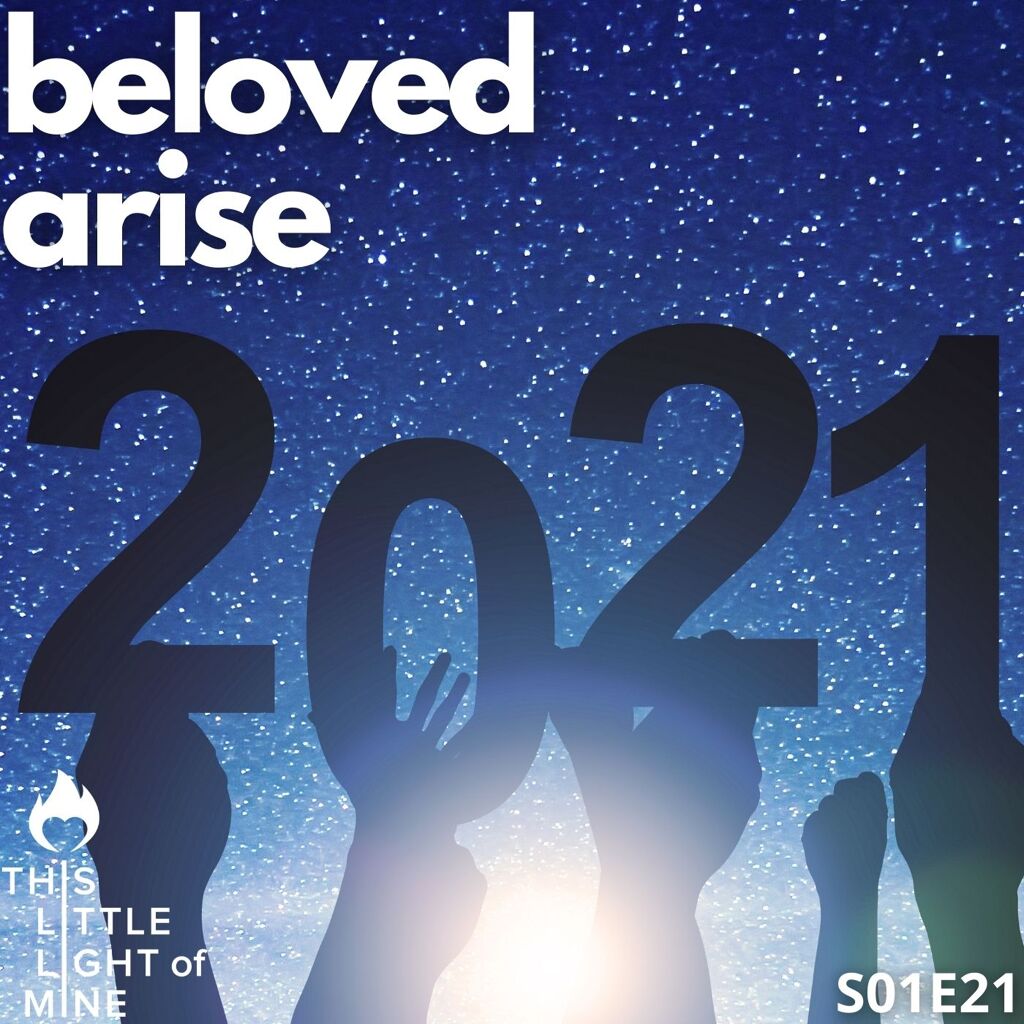 Ups and downs
Like most of us, 2020 has been full of ups and downs for me.
I've struggled and wrestled with my sobriety over the past year
I've had challenges and frustrations with work
I've had difficult times and conversations with my family
I've experienced the mental health impacts of isolation, lock down and losing many of the freedoms that 12-months ago I wouldn't have even considered a freedom (like getting a haircut, buying more than 2 packages of toilet paper at a time or going to a yoga class)
Inward bound
AND 2020 has been a year of massive opportunity that has forced me to go inward.
I've grown through countless trauma and addiction recovery sessions that have been helping me to acknowledge, sit with, and process much of my underlying trauma.
As I slowly start to process my trauma, I'm also remembering an inner strength that I had long abandoned. This new inner strength is part of what's fuelling my ability to talk about some of my hidden parts.
I'm learning and starting to believe that I'm worthy of love… just because I'm me. I don't have to hustle for my approval. I don't have to be compliant. I don't have to sit back and accept a life where I'm comfortably miserable.
I can use my voice, speak my truth from a place of love, and know that I am loved. PERIOD.
Ugh, feelings
2020 is also the year that I'm learning to actually feel my feelings. This has been extremely challenging for me. I exiled, shamed, suppressed and did whatever I could to avoid feelings like anger, sadness, overwhelm and abandonment…. running from these feelings cause me (and others) immeasurable pain and nearly cost me my life.
Slowly, ever so slowly… I'm learning to sit with these feelings and to know that these feelings are PART of me, not the whole me… and that these feelings shift and move when I actually feel them.
Growth doesn't always feel good
2020 has also been a year of huge disappointment. Growth doesn't always feel good and I lost some of my naivety and trust in others this year. I've learned how my religious upbringing taught me to respect and obey authority, not to question and to be a pleaser by always put others before me. I can now see how dangerous these teachings can be… especially when I'm putting my trust in those that I consider leaders or 'above me'. I'm learning that I need to question. I'm learning that it's okay to doubt. I'm learning that it's okay to use my voice and sometimes… I need to 'color outside of the lines' to have my truth heard….because for some, my truth is uncomfortable.
Gratitude
Along with this discomfort and disappointment comes a lot of gratitude.
I'm grateful for a very close group of friends that I can share my life with
I'm grateful for some of the new and more vulnerable conversation with my parents
I'm grateful for my dog Keystone who provides me with his unconditional love
I'm grateful for my health
I'm also grateful for you… yes YOU… listening right now.
After a lifetime of hiding so many parts of my life, never did I think I would ever share so openly about religious trauma & spiritual abuse, mental health, addiction, suicide and so many of the developmental challenges that I've faced because I was born gay and grew up in the evangelical church.
Thank you for seeing me
Thank you for listening. Thank you for hearing me. Thank you for sharing some of your time to know me.
Isn't that what we're all searching for? To be heard. To be seen. To be known. To be loved.
Thinking back to the scared me, the cautious me, the anxious me, the pretending-to-be-anyone-but-who-I-actually-was me at 13, 14, 15 and 16 in church youth group… never did I ever think there would ever be a place where I could just be me.
A space for queer youth of faith?
And NEVER EVER did I think there would be a place dedicated to queer youth of faith, where they didn't have to hide any of their parts. A place where they can be fully known… and loved.
2020 was the year that I was introduced to a space that I could only have dreamed about when I was a teen. That space is called Beloved Arise.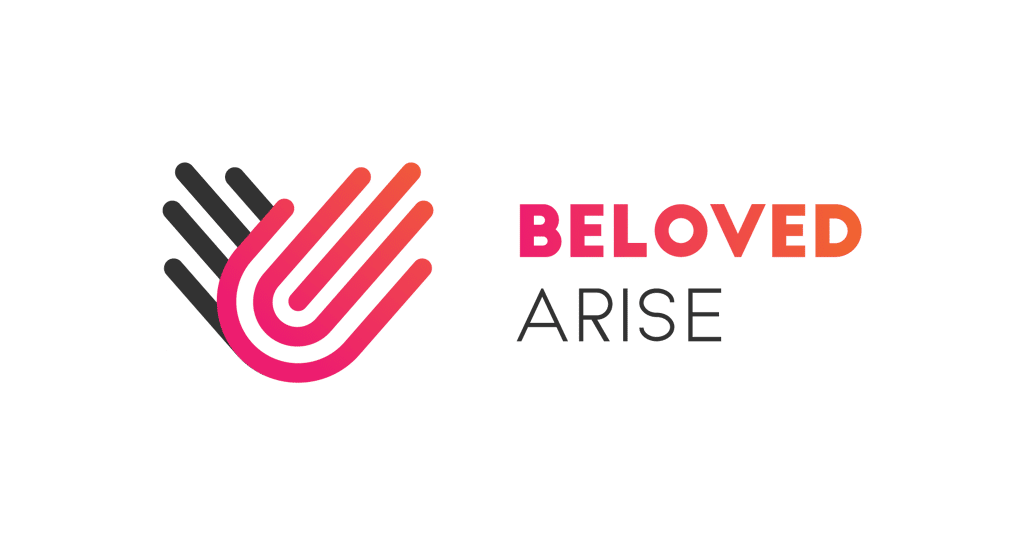 Beloved Arise is a movement that fights for the lives of LGBTQ+ youth, particularly those who have been rejected or marginalized by their faith communities.
Beloved Arise is a movement that fights for the kid that I used to be… the kid that thought he was all alone in this world.
Like me, Beloved Arise believes that NO HUMAN needs to choose between their sexuality, sexual orientation, gender expression and their FAITH.
WE CAN HAVE BOTH. WE'RE DESIGNED TO HAVE BOTH.
Over the past year and especially over the holiday break people have reached out and asked.
WHAT SPECIFICALLY CAN WE DO TO HELP CHANGE THINGS?
HOW CAN WE HELP ?
I WANT TO DO SOMETHING!
As we look to end 2020 and welcome in 2021, I can think of no better way to bring more love into our world, to some of the humans that need it most, than by supporting Beloved Arise.
Build the Future
Beloved Arise is in the home stretch of their 'Build the Future' campaign and I'm here to publicly pledge my support and to ask you to consider the same.
How will your support be used?
to build a weekly rhythm of inclusive youth group activities that can be access from around the world – mental wellness programming, community service projects, spiritual programming and social gatherings, just like a church youth group, but one that affirms everyone
creation of a Beloved Arise app to create a SAFE space for youth to connect, have small groups and to access resources
a new trauma informed mental wellness program designed to help LGBTQ+ youth overcome hopelessness, embrace their wholeness and flourish as young adults.
Your support will save lives
I know that 2020 has been a tough year for so many but I know and trust that support for Beloved Arise will not only help young adults flourish. It will save lives.
If you have a queer person of faith in your life I hope an organization like Beloved Arise is a no-brainer for you and your family.
And for others, maybe some of what you've witnessed in 2020 has made you wince or think twice about how we treat other humans. Maybe inside you KNOW that something NEEDS to CHANGE. Maybe you've been sitting… being very polite… but feeling uncomfortable… MAYBE you've been saying to yourself… what difference can I make?
Non-affirming church support?
Or maybe you're a pastor or a member of a non-affirming church. Perhaps you're uncomfortable or theologically opposed to affirming all of God's children or feel you can't risk pushing for change within your denomination or church.
To those of us who have been hurt and abused by the church your silence on this issue is deafening. AND I KNOW THAT YOUR HELP CAN MAKE A MASSIVE DIFFERENCE.
If you support a church or organization (either financially or through your attendance) that doesn't openly affirm, encourage and celebrate the right of all God's children to love, be loved and be in relationship …
Maybe now is the time?
Isn't it time that we at least help create a space for LGBTQ+ youth to flourish and explore their faith? My hope is that 2021 is the year that you to stand up for love. My hope is that 2021 will be the year that you start to use your voice, your wallet (and maybe even your feet) to bring more love into our world for all people.
Beloved Arise is a SAFE space, a separate space (for now), where we can all start to bring more love into our world for ALL people.
I'm donating $25/month and would encourage you to give as your able. Any amount will go a long way to sending a message to LGBTQ+ humans that 'you are loved.' and that you don't have to completely walk away from your faith. There is a safe space to explore both.
You can visit belovedarise.org to do some more research yourself. While you're there, make sure to check out all the great resources they have for youth, parents, youth pastors and for locating an affirming church near you.
What about you?
So what about you? What's your 2020 wrap up look like? I'd love to hear some of the things that you've learned about yourself.
I'm looking forward to sharing my next story episode called 'Sweet Validation' with all of you on Thursday January 7th, 2021
Thank you again for all of your support, encouragement, love and community this year. 2020 has been a wild ride but as they say… the best is yet to come.
I hope you all have a safe and healthy New Year
You are loved.