World's First LGBTQ Baptist Church Expands To 20 Countries And Welcomes 500,000 Members Into Community; Proving That Love Really Does Win Out.
The question I get the most from friends and people I meet after they ask about how I started the world's first LGBTQ Baptist Church is "How did you end up so normal after growing up gay in an Evangelical Church?"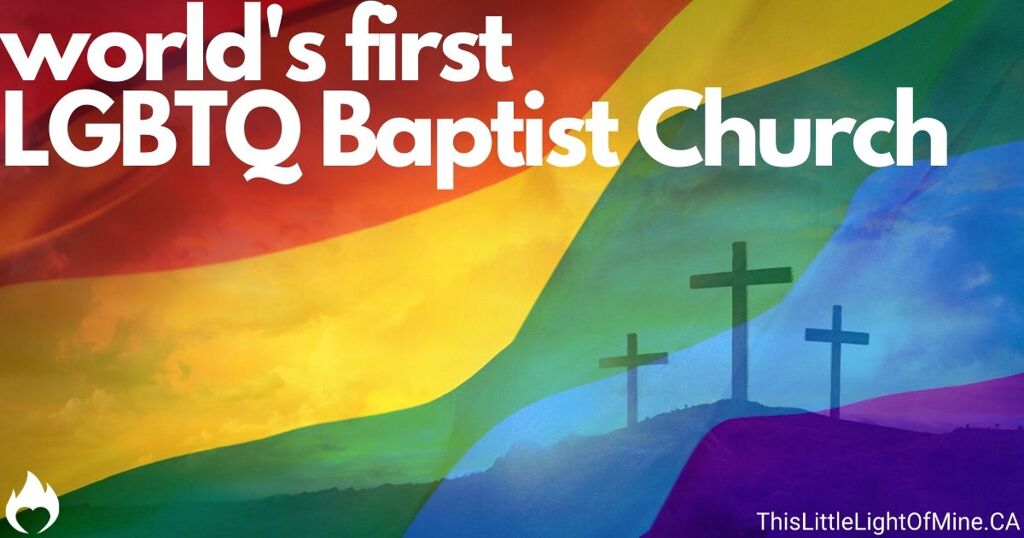 I usually smile and tell them that I guess I was one of the lucky ones.  Starting the world's first LGBTQ Baptist Church just happened like any other child growing up, becoming a pastor and starting a church. I was born into a loving and accepting family.  I never had to really struggle with anything at all, except my hate for potatoes… I've never liked and never will like that texture in my mouth.  Aside from my self-defined "potato allergy", everything just happened like it was supposed to happen.
Grounded in Love
My earliest memories are of singing in the junior children's choir at church, laughing and making crafts with my parents and being challenged to grow, explore and thrive in God's abundant and unconditional love.  My favourite song was This Little Light of Mine because it encouraged me to love all of me and go out into the world and share that love with everyone else… no matter what!  I was taught that nothing in life was going to stop me from letting the love of Jesus shine bright from inside of me.
My parents and church community modelled Jesus' love in everything they did.  From as far back as I can remember I was taught about my constant connection with a God who loves me for exactly who I am.  I was encouraged to ask questions, ask for my needs to be met, vocalize my wants and to 'do unto others as I would do unto myself'.  I was loved, I was encouraged to love others and most importantly I was taught that all of me is lovable.
Belonging to a progressive, inclusive and affirming Evangelical Church I have always known what it is to feel included, wanted and protected.  I have always felt seen, heard, safe and loved for exactly who God made me to be.
Sensing Something Different
One of my first struggles in life happened back around Grade One when I started to feel different then most of the other boys in my school.  I didn't understand why I felt different… I just did.  As most of the other boys wanted to roll around in the mud, get dirty and play fight with each other I just wanted to stay inside, keep my hands clean and play imaginary games with some of the other girls.
For the first time in my life I felt alone and scared.  I had never had these feelings and part of me was scared to talk to my parents about them.  I'm not sure if I was shy, confused or sad but I just didn't feel like these feelings were okay to talk about.  Nobody else was talking about these kinds of feelings so I thought that I was bad.
Self Discovery At Church
Around that same time, at church, we started to learn about the different types of people that Jesus loves and creates.  I specifically remember one song that helped shape, mould my life and gave me the permission to talk about my difficult feelings.
Jesus loves the little children
All the children of the world
Red, brown, yellow, black and white
They are precious in His sight
Jesus loves the little children of the world.
Jesus died for all the children
All the children of the world
Gay, trans, lesbian and bi
They are precious in His eye
Jesus died for all the children of the world.
Learning about different races, different genders, gender expressions and sexual orientations helped me to understand the odd feelings that my little mind was wrestling with.  I was relieved that I wasn't bad and that I didn't have anything to be afraid of.
That Sunday after church I excitedly asked my parents, "Am I gay?". 
I think I got a bit of a laugh before they responded that only I would know what God's design for my life would be. 
They asked me why I had asked that question and I started to describe some of the different feelings that I was having and how I felt alone because I didn't really have the same interests that most of the other boys at school and church had.  I didn't have any interest in hockey, soccer or video games, but I loved choir, crafts, reading and playing make-believe… the things that most of the other girls enjoyed.  I also shared how I agreed with some of the other girls in my kindergarten class that David F was the cutest boy in class.
Gay and Unconditionally Loved
My parents picked me up and gave me a huge hug and reminded me of how loved I was and let me in on a big secret.  I was a really special boy who was loved very much.  They were also quick to point out that boys and girls are free to like the same things and that there aren't any rules around what a boy thing or a girl thing is. 
My world changed with their warm and affirming embrace.  I beamed back and asked if it was okay that my favourite colour was red instead of blue.  They glanced at each other before looking at me with tears in their eyes and said 'absolutely'.
Unchartered Territory For My Parents
Later in life my parents would share how scared they were at this point in my life.  It was the early 80's and most, if not all, evangelical churches were non-affirming and were openly sharing hateful and damaging messages against LGBTQ people.  They even claimed that people chose to be gay as a sinfull way to run from God.
I was also the youngest gay child to come out at our church and there was no model or network of support for my parents to reach out to.  They also shared that there were no books on 'how to lovingly raise your gay Christian son'
It Takes a Village
Thankfully there were a few same-sex couples in our church and they joined together with my parents and the pastoral team to help be leaders in my life.  I didn't know it at the time but I became a 'project' at our church and 12 incredible and loving mentors helped to raise me, challenge me, inspire me and coach me through my life.  I thought this was normal but I can now see how this loving support was a miracle and a gift from God.
I would not trade growing up in this environment for anything.  Being surrounded by a loving community and having healthy same-sex couples as mentors gave me such a boost during the trying high school years.  Some of the other kids tried to bully me for being gay but I knew they were just feeling unloved themselves so I just let their taunts roll off my back.  I hear other stories of LGBTQ students being bullied, harassed and assaulted and my heart breaks for them.  They didn't have the support I had and some of them just couldn't make it on their own.  As a human race we MUST do better.  I don't understand how we can treat some of God's children this way.
Meeting Foster
One of my favourite memories growing up was during a youth group weekend retreat called Snowflake.  I anticipated the event for weeks and I was most excited because Foster, a new guy who just moved to our city and started coming to our church, was also going to be there.  I was 17 and he was my first real crush (ya, I know… I don't really count my kindergarten crushes anymore).  The weekend was so much fun, lots of outdoor play, stupid games, good food and I finally had the opportunity to get some alone time with Foster. 
On our last day of the retreat we went for a long walk in the woods.  During our walk Foster opened up and shared that he was gay too.  Another real live gay Christian!  I guess I was pretty excited because I immediately gave him a kiss on the cheek.  My first kiss! 
Foster was a bit thrown back by all of my enthusiasm.  I could see the embarrassment and shock on his face and I immediately thought I did something wrong.  I apologized right away but Foster explained that I didn't have anything to apologize over but that he just needed to let everything sink in.  He went on to explain that he had just come out to his family a few months ago and that they were kicked out of their old church because Foster's parents refused to try to stop his homosexual feelings.  He told me how hard it was for his entire family to move across the country just so that they could ALL be in a loving and accepting church community.  He felt extremely guilty that his decisions caused so much upheaval for his family, especially because his mom had to leave a job that she really loved.
God Doesn't Make Mistakes
I grabbed Foster's hand and told him that he didn't make any decisions.  God had made the decisions.  
"God made you exactly how you are and he didn't make any mistakes.  You are loved unconditionally by God, you are lovable and you are worthy of love."  I also reminded him on how exceptional his parents must be and how much they must love him too.
We walked back to the main dining hall and I told him a little bit about my family, what it was like growing up in this church community and how I thought he and his family were in the exact right place.  What I didn't realize as we walked back was that my first kiss and my whole interaction with Foster had been observed by the leaders of our youth group.
Young Love
It didn't take more than 24 hours for my time with Foster to get back to my parents.  That Monday night they knocked on my bedroom door and asked "got anything to tell us?".  They had big stupid grins on their faces and I was mortified.
"Who told you?!" was all I could say.
The next Sunday my parents invited Foster and his family over for lunch after church and the rest is history.
Meet My Family
My first crush turned into my husband.  We were married at 19 (and ya, I know that's really young by today's standards), we welcomed twin boys into our lives two years later.  And last year at 42, I'm still getting used to this one, we became grandparents for the first time.
Unlike so many other LGBTQ Christians my life doesn't have any stories of turning my back on the church or hiding in a closet or wearing a mask to pretend to be someone I'm not.  I just got to be me.  And I can now see how lucky and how fortunate I am. 
My life represents the unconditional love and acceptance in which I was raised.  And Foster and I made it our priority to share this with our boys.  And just like my dad always told me, my boys are my legacy.  I'm incredibly proud to see the kind, loving and generous men they are growing up to be.  I am extremely grateful to God, our families and church community for this incredible gift.
Starting the World's First LGBTQ Baptist Church
In terms of work, I followed my passion for sharing the unconditional love of Jesus.  Foster and I are on a shared leadership team for the world's first LGBTQ Baptist Church.  That church now has sites in 20 countries and we're nearing 500,000 members.  We've seen explosive growth, but it's not the number we're proud of, it's the individual relationships and the  communities we get to share in.  We are helping to take the model of unconditional love for all, the model that we received in our lives, out to people around the world.  Never in my lifetime did I think I would ever see a fully affirming LGBTQ Baptist Church, let alone be one of the one's to start the world's first LGBTQ Baptist Church.
Love Won Out
My life would not have ended up this way without being born into such a loving, accepting and affirming family and church community.  This unconditional love laid the foundation for who I am, my relationship with God and charted the course for the rest of my life.  Without this foundation to help secure my self-esteem and self-worth in God I don't know where I would be right now.  This unconditional love has helped to unite the evangelical church into a more progressive, accepting, affirming and loving space for all.  I like to say that we help the church focus on what it was created to be, a community and representation of the unconditional love of God.  It also reminds me of another song that we teach our children, yes Jesus loves ME for the Bible tells me so.  And that me, includes EVERYONE. 
Helping to Heal the World
One of the things we are most proud of (and not that we take full credit full) is that for the first time in history the trend for LGBTQ suicide, depression and self-harm are finally on decline.  Now that so many queer people are welcomed into world's first LGBTQ Baptist Church they feel safe and at home. It's amazing to see what can happen when you follow Jesus' message of love and acceptance and welcome everyone into community and teach them how to love.  
My Dream for the Future
But sadly, this isn't my story and this wasn't my reality.  But this story is my dream, my hope and my intention for the future young LGBTQ children and the future of the Evangelical Church. One day I do hope we see the headline world's first LGBTQ Baptist Church and are able to talk about how it welcomes many into a safe space of love and community.
My life was actually quite different.  I was taught that I was broken.  I was taught that because I was homosexual that I was sinful, dirty and unworthy of God's love.  I was taught that because I'm homosexual that I'm not allowed to love. 
Psychological, Spiritual, Mental and Emotional Abuse
The messages from my culture, community, church, and family taught me to hate and hide my light.  These messages proved to be psychologically, spirituality, mentally and emotionally damaging and nearly cost me my life.
The scary thing is that these are the messages that we continue to teach young LGBTQ children who are growing up in the church today.  They continue to be forced to choose between God or love.  I now know that we can have both.  I can have both.  I can love God and I can love, be loved and be in love… in love with another man.  In love with who I was designed to be in love with.
This journey is my return to love.  It is my journey of recovery and healing as I clear away all of the lies, illusions, thoughts and pain that have been blocking me from sharing the light of God that has always been shining bright inside of me.
I'm glad you're here.  And I hope that my story may stir something inside of you and that you too can help bring more acceptance, inclusion and love for ALL into our world.
You are loved.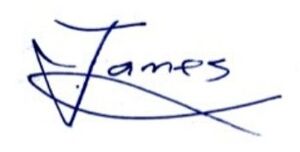 Chapter Two - Somewhere Over the Rainbow: Our Interview with Rev. Dr. Brent Hawkes C.M.
(22:23) Chapter 2 – Somewhere over the rainbow: Interview with Rev. Dr. Brent Hawkes
In the interview portion of today's episode I'm joined with civil rights & LGBTQ icon Rev. Dr. Brent Hawkes.  If you don't know Brent, he had the honor to officiate the first legal same sex marriages in the WORLD. He shares what his dream is for the church, advice for parents raising children in non-affirming churches and what he's building now to bring more love into the world… and how you can get involved.
(24:32) Brent's Top 5 Career Highlights
(22:45) #1 – Finding his people
(25:22) #2 – First legal same-sex marriage in the world
(27:54) #3 – State funeral for Jack Layton
Jack Layton was Canada's Nancy Pelosi/Joe Biden combination
(29:47) #4 – Order of Canada
(32:41) #5 – Individual Impact
(34:51) – Your sexuality is your gift from God
(36:52) – First feeling of shame for being gay
(39:40) – Finding my calling outside an adult bookstore
(40:50) – Praying away the gay
(54:40) – Guidance to parents raising children in non-affirming churches
(59:37) – Rainbow Faith & Freedom
(1:00:54) – Brent's Vlog
(1:06:40) – Who inspires Brent
(1:07:16) – Advice to the 8y/o Brent
(1:07:35) – What's stopping churches from affirming
(1:09:48) – Women in faith communities
(1:10:13) – The church needs to apologize