Hello and welcome to Episode 7 of TLLoM my name is James Powell and I'm glad that you're here with us today. 
This episode is being released during the week of Pride in my hometown of Toronto, Canada, Canada Day on July 1st and Independence Day on the 4th of July in the US… and only July 8th I will get my one-year medallion to commemorate one year of sobriety… what a difference a year makes.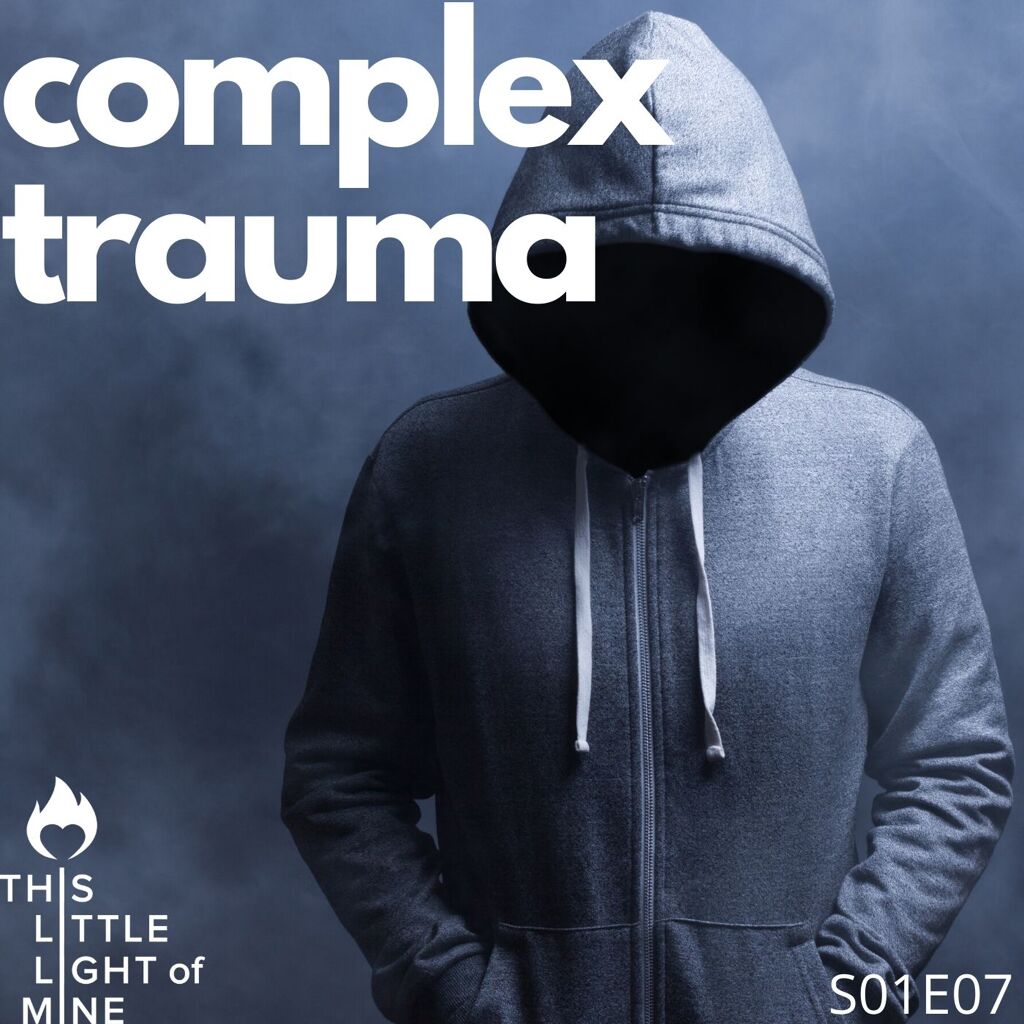 This weekend, my friend David and I got our stand-up paddle boards out into the water for the first time for the season.  As we sat in the still calm water and looked back at the spectacular Toronto summer skyline you would have no idea that anything had changed.
Every looks perfect
From the outside of the city looking in, everything was glistening in the sun.  Cranes topped many new buildings as they stretch into our expanding skyline showing the progress of our every growing city, the beach in the distant horizon was lined with people enjoying themselves in the sun and the sounds of music and laughter drifting from passing speed boats signalled the fun & freedom that our summer brings.
From our vantage point in the middle of the lake everything was picture perfect and Instagram worthy.  From our vantage point you would have no idea of the chaos and trauma that is eating away at our city from within.
Outside looking in you can't see the pain and hurt of anti-black racism, you can't hear the cries of Black Lives Matter that echo in our streets. 
Business as usual
Outside looking in you can't see our crisis of people experiencing homelessness.  The streets, parks and alleyways dotted with tents, sleeping bags and personal belonging aren't visible from here.
Outside looking in you can't see that we're in the middle of a global pandemic.  You can't see that the towers on our skyline have been empty for months, you can't see the restaurants and attractions that haven't been able to open or conduct "business as usual" since the winter.
Outside looking in you can't see the desperation, the anguish, the fear and the questioning of so many of our citizens and our businesses.
Outside looking in you can't see the complex trauma that plagues our city and cities around the world.
I now know better
Outside looking in, everything looks great… but I know better.  I know that the outside doesn't match the inside.
This time last year my outside didn't match my inside either.  This time last year I was drowning in fear, barely keeping my nose above water with my addictions and doing everything I could to hold my mental & physical health together so that nobody could see the cracks.
 (photo credit: M. Pacheco)
This time last year I prayed that nobody could see that my insides DID not match my outsides.  This time last year I would do whatever it took to keep my painful illusion intact.
This year I know better and this year I am doing better.  I'm no longer playing into the illusion of my life. 
Collective trauma
This year I hope that as a society we will hit bottom and call out for the help we so desperately need.  This year I hope we can collectively acknowledge the complex trauma our world is going through on so many levels.  I hope that we can collective cry out for the help we so desperately need.
In today's episode of This Little Light Of Mine I share the part of my story where this project first began.  In today's episode I take you into my disclosure session with my parents during my stay at a long-term complex trauma and rehabilitation centre in the US.
This is where I really started living.
I'm thankful that we didn't really have a Pride Weekend in Toronto this year.  I'm thankful for chaos, anguish and trauma that we are all living through right now.  I'm thankful because I hope this signals the start of our collective awakening.
As our world is seemingly falling apart, I know deep within that it has too.  We need to break open so that something new can be born.
Complex trauma
Never in my life did I ever expect to be here.  In fact, this exact situation was my worst childhood fears come to life.
It's an unusually warm mid-November day, my parents have just been checked into the facility, they have surrendered all of their digital technology and they have been escorted up to a second floor 'Family Room' of my rehabilitation & trauma recovery facility near Philadelphia. 
I'm nearing the end of a month long stay to help me overcome religious & sexual trauma, abuse and addiction.  My parents have travelled down to be part of process and we will spend the next eight hours talking about parts of my life that I have kept hidden for over 30 years. 
Full disclosure
For the first time in my life I'm about to be painfully honest about my experiences being a part of our family and church community, share some of the feelings that I have locked away for my entire life and to disclose deeply hidden, pain filled and shame filled parts of me that I gave birth to in me pre-teen years.
Part of me knows that this experience is my worst nightmare come to life and yet another part of me is at complete peace.  It has taken decades for us to get here and over those years so much has changed between my parents and me.  They aren't the same people who raised me…   They aren't the same people that outted me in the 20's. 
We did our best
Sitting here in this moment I can now see that they did the best with what they had and with the resources and support that their church community offered (and with what their parents handed down to them)…  I'm also not the same person either.  We have all grown, changed and evolved and the peaceful part in me knows that God has inspired this exact situation to provide the most loving, supportive and safe environment for all of us.
The clinical director of the rehab facility guides us through the session and we get to the place where I'm able to lay everything out on the table; it's time for me to finally use my voice.  I feel like I'm going to be sick.  I have to talk to my parents about sex (and about how sex has controlled my life).  These are the same parents who have NEVER spent more than 5 minutes talking to me about sex in my life… other than to admonish me after catching me masturbating or for having porn hidden beneath my bed when I was a teenager.  With those memories seared on my brain forever I knew that I have to push forward.
I talked about the trauma I experienced growing up, the abuse that I have lived through and the subsequent addictions and mental health challenges that are holding me back (more on this in future episodes)
Never felt safe
I shared that I have never ever felt safe or protected in my life, how I felt that my voice was stolen away from me as a young child  because of the beliefs of our family, our church and our religion.  I shared that despite what I present externally I have always lived in a truama state of fight, flight, freeze or please.
I shared how living in the spectre of reparative therapy and having the Director of Exodus International go to our church I lived in a constant state of anxiety and paranoia that everyone was waiting for me to 'make a mistake' or 'let my gay out' so that they could all pounce and send me off to de-gay camp so that I could be reprogrammed.
Toxic self esteem
I shared how the views of our church around homosexuality had infected my thinking, damaged my soul and forced me to have to parent myself.  I explained to them the devastating downstream effects that occurred when a 12-year-old me with toxic self-esteem and self-worth had no other options and no one to turn to.
I also helped them understand that the decisions that I have been making since a young boy have taken me to such an extreme low that I have been experiencing thoughts of ending my life.
Never able to feel your love
And probably the most painful thing I had to share was that I knew that my parents loved me but that I have never been able to FEEL that love.  I could hear their words, see their actions but a deeper part inside of me has always believed that their love with a conditional offer.
The real ME, the inner ME was locked so far beneath the exterior shell that I've built to protect myself that their love wasn't able to penetrate. 
I opened up and shared how I can now see that they didn't have any tools, experience or knowledge on how to love a gay Christian child.  How could they? … those tools and resources don't exist.
After several hours of raw and unedited disclosure, sharing and listening we all had tears in our eyes and one overriding thought.
'How in the world did we get to this place?'
No parent should ever have to hear that their child has never been able to feel their love.  And no child should ever feel unlovable and have to go without feeling the love of their parents.
How did we get to this place?
We were/are the perfect Powells.  Friends growing up would always tease me that our family was a modern day version of the Cleavers from Leave it to Beaver.  From their perspective we were the perfect white middle class family with nothing to worry about.  We all fit into the boxes and the roles that were assigned to us at birth, we were all healthy, we had everything we ever needed and we never fought… again… this was from their perspective.
 I'm the oldest of three kids, each of us are perfectly separated by two years.  My Dad had always had a good job that provided for us, my Mom was a stay at home mom who was always around for us and during the early years we even got to come home for a warm lunch every school day, and when we didn't come home for lunch we got a loving note and stickers placed on our napkins in our lunch boxes.  We knew that we were loved because our parents were always there for us… and we knew we were loved because the words on a lunch bag napkin don't lie!
Our family was centred around church and we were taught about the unconditional love of Jesus from birth.  My Dad was chair of our church board; we went to church on Sunday's, youth group on Saturday night and did our small group bible studies on Tuesday night.   Each of us kids invited Jesus Christ into our hearts at young ages and we were assured that this guaranteed us eternal life in heaven.  We knew the books of the bible and our family memorized bible verses together every week.  We even read a bible story, sang the doxology 'praise God from whom all blessings flow' and prayed together after dinner each night.
Obey your parents
We were raised to obey our parents, say our please and thank yous, finish everything on our plates, clean our rooms, do unto others as you would have them do unto you and to follow the ten commandments.
We had a beautiful home, swimming pool in the back, new cars every few years, great vacations and dressed the role.
Each of us excelled at school and had plenty of friends from school and church that we enjoyed hanging out with.  I was the leader of our church youth group and on our school's student council where I excelled at organizing events and social activities.
Looking back we had everything (within reason) that we could ever want.
And yet, here we were.  At 42 I'm sitting in this facility in Philadelphia sharing with my parents how I have had an invisible noose hanging around my neck for almost my entire life… a noose that was now tight enough to take my life away.
3 lies as truth
As I reflect back on my life and answer that question 'how did I get here?'  I can see it's because I accepted three massive LIES as TRUTH and I have been letting these lies guide my life forward.
CHURCH – I believed the lie that God doesn't create homosexuals and that homosexuals are not allowed to love. (and this is the very polite version of what I was taught from my church community)
GAY COMMUNITY – I believed that I get my worth from my body and from what I do and own, independence is king, commitment isn't needed, intimacy is absent.
CAREER – I believed that my job defines me and is a marker of my worth and that this should be the number one priority in my life.
It's time for me to bring these lies out into the open, to obliterate the shame, define my own truth and start to use my actual voice.
Removing the masks
But the scary part is, when I peel away those masks, when I remove those lies and look in the mirror… I don't see anything staring back.
But that's part of this journey.  I need to figure out who I am.  For me.
I have to.  My life depends on it.
This is my return to love.  And somehow in all of this, I need to find out how to let my light shine.  And part of it I know is to celebrate God's unconditional love for ALL people.
We are are all creative, guiltless, resourceful and whole.  We are all loved, we are all worthy of love… we all are….
Including me.
I have to admit that my heart is racing and my breathing is quite shallow after sharing this episode with you. 
All of my protector parts inside are telling me to reign it in, play it safe and to hit delete.  But the deeper I get into recovery, the more I heal, the more I know that I have been giving everything that I need to move forward and use my voice with love.
Using my voice can be scary
I'm also learning that using my authentic voice doesn't always feel spectacular.  In fact, sometimes it's downright scary.  In my personal life I'm being presented with a number of opportunities to speak up, share my truth and break some of the social codes of silence that I passively learned to accept over the years.  I can see how my privilege gets in the way and how I use that as an excuse not to do what I know is right for me.  Using my authentic voice can be hard, it's can be scary and to be honest, sometimes it's easier just to look the other way and hope someone else will speak up.  AND that's not the person I was created to be.  This path forward may not always be easy but this is the work I believe we all need to do so that something even better can be born.
We are stronger together
We are better and WE are strong together when we come together. I want to extend a massive thank you to Amanda, Coach Carey and all of the powerful women in my life who continue to teach me, stretch me and longingly help me see my privilege.  Amanda, Coach Carey, Erin, Angelique, Muqu, Meghan, Suz, Lynn, Leah & Ashley… I am better for knowing you.
I ALSO want to thank each of you for joining us today and a huge thank you to all of you who have subscribed to This Little Light Of Mine, shared your ratings and reviews and provided feedback.  Thank you for helping me share a message of unconditional love for ALL people.
Next episode!
We will be back in two weeks with a brand new episode with my personal friend Cathy W where she will share her incredible story recovery and talks with us about the 'Gift of Pain'.
So what about you?  As you reflect back on today's episode, what comes up for you?  Do your insides match your outside?  Is there a part inside of you that is yearning to come to the surface? Visit our 'get involved' section, where you can share more of your story!  We would love to hear from you.
Know that there is greatness in you… let that light shine.  The world needs you.
You are loved.