Hello and welcome to Episode 5 of TLLoM.  In just a couple of weeks our world has seemed to change yet again as we stare into the ugly face of white supremacy, systemic racism, murder and hate. 
As a gay white man of privilege living in Toronto this has been a time filled with so many different thoughts and emotions.  Do I say something?  Do I say nothing?  When I say something I'm told to take a seat because of who I am.  When I don't say anything I'm told that I'm part of the problem because I'm not being part of the solution.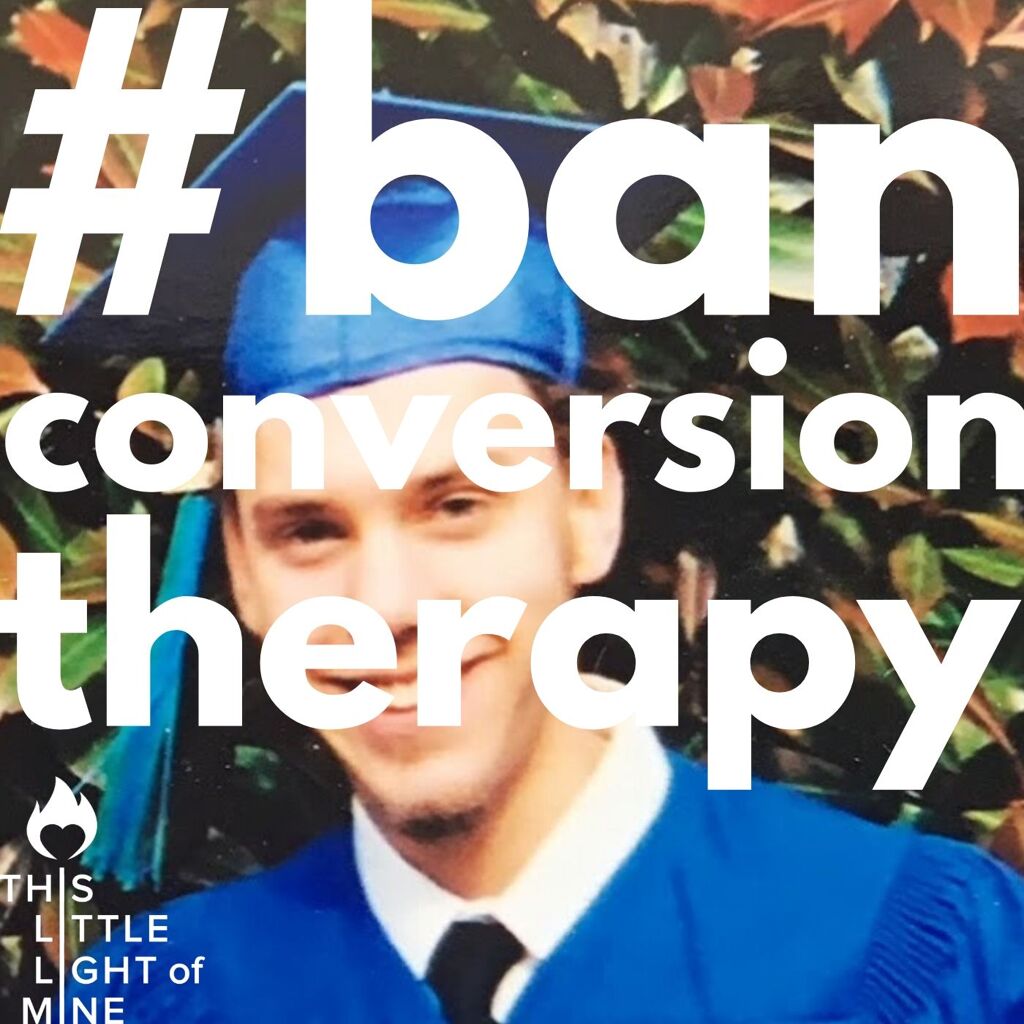 When I go inside these feelings are very familiar to me.  These are some of the same feelings of how it's like to grow up inside of the evangelical church where you're taught how to think, what to believe and that if you don't believe the ONE TRUE way that you don't belong (and that you'll burn in hell for eternity).
Power and Control
What we've seen in the last couple of weeks in America and around the world is despicable, disgusting and sad.  It feels like we are all being played for fools and that lives of so many in America and around the world are being used as pawns in a political game of power and control.
I stand with the justified cries of anger, outrage and sorrow and pray that we find a way forward where all voices, all people, all genders, all orientations have a space at the table.  And from my personal experience I acknowledge that sometimes a system, structure, government, church or person must be brought to a place of surrender in order for transformational change to break us open.
#BanConversionTherapy
In today's episode of This Little Light of Mine I'm going to be speaking with Jonathan Brower who knows a little bit about NOT CHANGING (as in not changing your sexual orientation, based on what someone else believes SHOULD be true for your life).  As I introduced on the last episode of TLLOM, Jonathan has been through conversion therapy programs four times… yes… FOUR TIMES! 
There has been lots in the news recently about conversion therapy.  And Jonathan Brower was intimately involved in the very recent ban of conversion therapy in the city of Calgary Alberta. (discussion starts at 1:44:00, Jonathan speaks at 10:44:15)
Hate
As they do with systemic racism, gender inequality & oppression churches around the world continue to do an excellent job masquerading their practices of hate, discrimination and exclusion for queer people so that they APPEAR as offering message of HOPE and CHANGE coming from the 'one and only true word of God' or as compassionate offer of help,  out of true love & concern '… spoiler alert… let's call it what it is.  HATE.
I found Jonathan's story fascinating and it helped me see the politics behind conversation therapy and how real and dangerous this practice still is today in both Canada and the United States.
Interview Rundown
(3:40) Interview with Jonathan Brower
(4:38) My calling to be a pastor
(4:47) Becoming a Christian out of fear
(5:30) First gay crush at 10 y/o
(6:30) Being taught shame 
(17:53)

 

Not getting into heaven
(18:32) But I can change
(19:06) Bullied
(20:42) I wanted conversion therapy
(21:26) I need help
(23:14) Conversion therapy defined
(26:03) Starting conversion therapy
(41:45) Spiritual and emotional abuse
(42:09) I'd rather be hit
(48:15) Challenges with sexual intimacy
(45:30) Gaslighting
(54:29) Treated like garbage
(1:01:04) Conversion therapy today
(1:08:27) Does Justin Bieber support homophobia & transphobia?
(1:13:05) How can we help?
(1:20:30) Rapid Fire Finish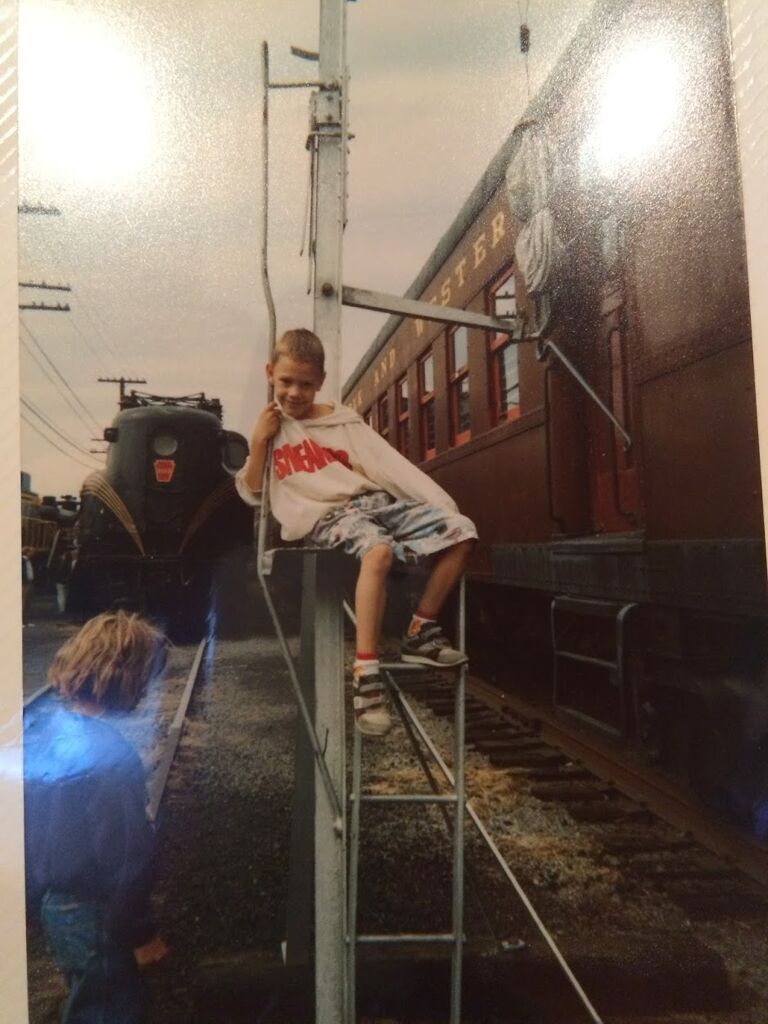 More from Jonathan
Oblivion – Jonathan's semi-autobiographical play that beautifully portrays the complexities surrounding faith and queer identity.
That Power – part of Jonathan's thesis on queer faith, friendship and futures
Surprise Proposal with Jan Arden – this is a MUST watch and a very happy start of a new chapter for Jonathan and his fiancé Kyall
Reflecting
So… what are your thoughts after listening to Jonathan's life experiences?  Personally my head was spinning after speaking with Jonathan the first time.  I had such a mix of thoughts and emotions that ranged from WHHHAAAAAAT?!  You were ecstatic to go through conversion therapy? to  ANGER that in 2020 we even DEBATING a ban on such a horrific practice? to This is actually STILL going on in Canada and the US… kids are still living one of my nightmares TODAY? to What can I do to help stop this child abuse? to How are we not charging these individuals, churches organizations with abuse… and quite possibly as accessories to murder?
What do you think?  What questions came up for you?  Did you know that this kind of abuse is happening in your backyard?
What is your church teaching?
Speaking of knowing what's happening in your backyard.  How did you do with your investigative assignment from Episode 4.  What are the churches in your backyard teaching our next generation?  What messages of race, gender and orientation are being deeply implanted into our youngest and most vulnerable citizens.
How can I fix it?
Everywhere we look right now we see anger, fear, insanity, pain and chaos.  I've also heard so many people say BUT I DON'T KNOW HOW TO FIX ANYTHING… guess what… it starts RIGHT HERE.  It starts by understanding EXACTLY what we are teaching our children, taking a long hard look at those messages and then USING YOUR VOICE, YOUR FEET and YOUR WALLET to create the change that we want to see… that we need to see in our world.
Are you the problem?
I want to go in hard right now and this truth might hurt some of my listeners… if you attend and give money to churches, mosques, temples or other places of worship that aren't actively working to dismantle systemic racism, churches that don't practice gender equality and churches that don't fully include, affirm and welcome LGBTQ people YOU ARE THE PROBLEM.
Vote
Your feet, your bums in seats, your logging into virtual services and especially your tithes, offerings and donations are VOTES to continue the anger, fear, insanity, pain, chaos and HATE we see all around us.  
And yes, I understand and fully believe that you and your places of worship do provide love, refuge, community and a lot of good into our world.  In fact, you gave a lot of those things to me… over many, many years.  And it pains me to have to say this to many people that I love and am in relationship with.  And when I stop to think about that I think that's why I stayed quiet for so many years, because I didn't want to hurt the people that I love.  BUT… this alone DOES NOT GIVE YOU A FREE PASS to continue your oppression, control and hate for individuals, groups, genders or anyone you deem as less than or sinful.
Your attendance is your indication you're okay with what we are seeing in the world today.  Your attendance and your silence is your vote that you don't want change and that you're okay with inequality.  You are the problem AND you can do something about it.
Change comes from you
You can ask the tough questions.  You can speak up.  You can demand change… AND sometimes creating change may mean that YOU NEED TO LEAVE and help create a new space… a space where ALL humans are ACTUALLY welcomed… welcomed to bring ALL of themselves to a place where they know they will be wanted, needed and loved without any of the conditions, asterisks or fine print.
Change comes from allies, change comes from the masses. I hope you use your voice and your vote to create the world that you want for our next generation.
Your single action coming together with others can create a tidal wave of change and together, I believe, we can change the world.
Take action
Jonathan Brower and I wanted to make your FIRST step as simple as possible.  We have created our #BanConversionTherapy Workbook, a guide to saving kids' lives.
Experience life from the eyes of Jonathan @ 12
In this workbook we wanted to provide you with some experiential learning from the perspective of a 12-year old boy starting to explore his sexual identity.
We provide you with a profile of Jonathan, share a little bit of what's going on inside of his head and allow you to follow along has he searches and asks for help.
Conversion therapy around the world in 2020 
The workbook contains further information on conversion therapy programs that are very much alive and well in Canada, United States, UK and Australia, follow-up questions for your local church, reflection questions for you and resources that you can use to show your local governments that you support, demand and expect a full ban for any form of conversion therapy in your part of the world.
Additional resources to help #BanConversionTherapy
We want to provide some additional options to help get your letter writing ideas flowing.  Feel free to use these ideas in additional to a sample included in our #BanConversionTherapy workbook.
Thank you for joining us today and a huge thank you Jonathan Brower for sharing his personal story and for using his voice to help learn more and show us how we can be part of the solution.
Every single one of us has a unique voice that has been designed TO BE HEARD.  You have a voice.  There is greatness in you… let that light shine.  The world needs you. 
We hope you enjoyed today's episode. If you did, please remember to share, rate and review.
We would also love to hear your thoughts, comments and opinions. Drop us a note hello@ThisLittleLightOfMine.CA
You are loved.