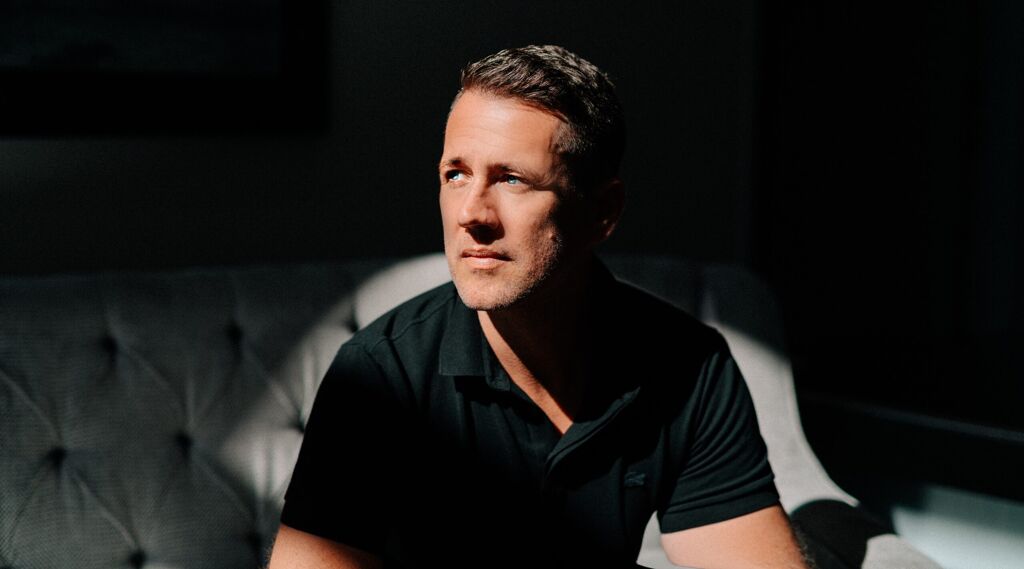 James Powell's is a certified co-active coach, brand & marketing expert and cause marketing specialist.
James' experience seamlessly blends the profit and nonprofit sectors where he has worked with mega brands like Virgin, BMW, TAXI, Nike, Playboy, Best Buy, Crispin Porter & Bogusky, SickKids, M&C Saatchi, WE, Children's Miracle Network and many others.
James works with both brands and individuals to help them connect to their core values so that they can build outcomes that allow them to grow and thrive.  James is an expert at looking at the bigger picture and helping to design systems, structures and process that facilitate ease, flexibility and performance.
James is an avid reader, journal writer, runner, HIIT enthusiast, proud dog Dad, uncle to four nieces, three nephews and a Big Brother to a Little Brother. 
And all of the above is what James WANTS you to see.  Beneath the surface it's a very different story… a story of what happens when you teach a child that they're not allowed to love.  
James mission moving forward is to build a community that advocates for love, mental health and spiritual health.  James is currently building this community through sharing his story of spiritual abuse, religious trauma, sexual abuse & addiction.  By sharing his personal story his intention is to bring light to the hidden psychological, spiritual, emotional and mental abuse that continues to be inflicted on LGBTQ+ children in religious communities.
Matthias Roberts, host of Queerology, named one of the top 12 LGBTQ Podcasts by Oprah's magazine O. 
Matthias is also a psychologist and author of 'Beyond Shame – Creating a healthy sex life on your own terms'.
Matthias holds an M.A. in Theology and Culture and a M.A. in Counseling Psychology. He is a Licensed Mental Health Counselor Associate (LMHCA) in the state of Washington.
For most of her life Cathy Webber believed that God was punishing her after a self-started childhood accident covered her body with third degree burns. 
Filled with self-hate Cathy tried to sedate her pain multiple addictions until the day she surrendered and called out 'God, help me!'.  Cathy now dedicates her life sharing how the gift of pain brought her back to God and provides her with the daily strength to be a grateful addict who grows in recovery on day at a time.
Personal trainer and personal friend Byron Fulkerth joins us for a special PRIDE Month bonus episode of This Little Light Of Mine.
Byron will be joining me for five weeks as we celebrate our pride edition of afFIRMation Thursdays.  Each Thursday we will be sharing some of Byron's personal intentions, visualizations and affirmations to help pump up your soul so that you can build the ultimate pride body from the inside OUT as we help you see that pride is an inside job.
Jon Brower is 4x conversion therapy survivor who was intimately involved in the very recent ban on conversion therapy in the city of Calgary, Alberta, Canada.  Jon has an MA in social justice and equity and has a 
passion for using theatre as a tool for education 
and activism.
Jon joins us to share his experiences growing up in the church, learning shame, how he was introduced to conversion therapy and what drew him back.  Jon also shares some of his insights on what you can do to help eliminate this abuse at home and around the world.
Michael Cassabon, a native of the Bible Belt in South Carolina, served in parish ministry as a Roman Catholic priest for nearly ten years. He attended seminary at the Vatican, and studied theology and church law at the Jesuit and Opus Dei universities in Rome. He received another degree in theology from Duke Divinity School. Michael left ministry shortly after coming to terms with the abuse he suffered as a teenager by another priest. Ironically, this information came to the surface when Michael was forced into therapy by the Church when it was discovered that he was gay.
A civil rights & LGBTQ icon, Rev. Dr. Brent Hawkes, C.M., is the Founder and Executive Director of Rainbow Faith and Freedom, and Senior Pastor Emeritus of Metropolitan Community Church of Toronto, where he was at the forefront of ministry to the LGBTIQ2S community for over 40 years. On January 14, 2001, he officiated at the first legal same sex marriages in the world. He received the Order of Canada, the Order of New Brunswick and three honorary degrees for his stand on social justice and human rights within the LGBTIQ2S communities.
This Little Light of Mine is available on all of your favourite podcast platforms; iTunes, Spotify, Google Podcasts, Stitcher, iHeart Radio and TuneIn + Alexa.
If you like what you hear, leave use a five-star review and brief review so that we can get our podcast in front of as many listeners as possible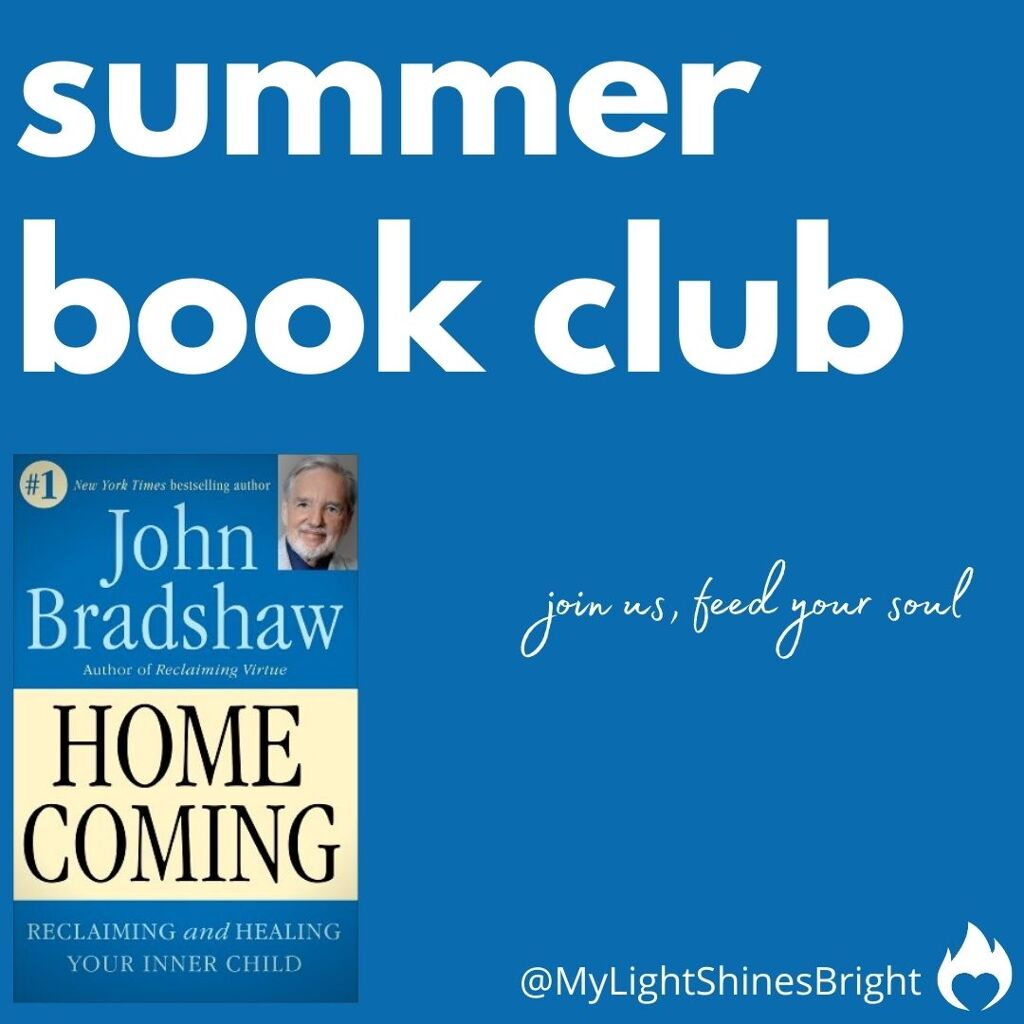 Reclaim and heal your inner child this summer
Introducing our summer book club selection – Home Coming by John Bradshaw
All summer we are going to use what we've learned about the power of our breath and apply that learning to reclaiming and healing our inner child.⁠ ⁠

July – We will explore the chapters in the first half of the book that explore how the wounded inner child contaminates your life + learn how your wonderful inner child got wounded in the first place.
August – We work through the second half of the book and reclaim our infant self, toddler self, preschool self and school age self by DOING THE WORK with exercises, affirmations and meditations to help break away from the destructive family rules and roles.
Join us all summer for a collective and self healing journey towards freeing yourself to live a brilliant life right now.

You will want to grab a copy of Home Coming for yourself so that you can mark up the pages and take some of the self-assessments as you follow along.⁠ ⁠
Grab your copy and join me on Instagram and Facebook all summer and join the conversation.
James.
Join Thousands of Listeners Worldwide
This Little Light of Mine is a progressive, inclusive and safe community focused on bringing people together for healing, forgiveness, joy, abundance and love.
Together we challenge any organization that would teach or claim that any person is unlovable or not allowed to love.
Will you stand with us and say 'yes' to love, mental health and spiritual health?
Join with us